Adventure Day Camp Jones Gulch Campout
Join us for a one-night, optional campout under the stars!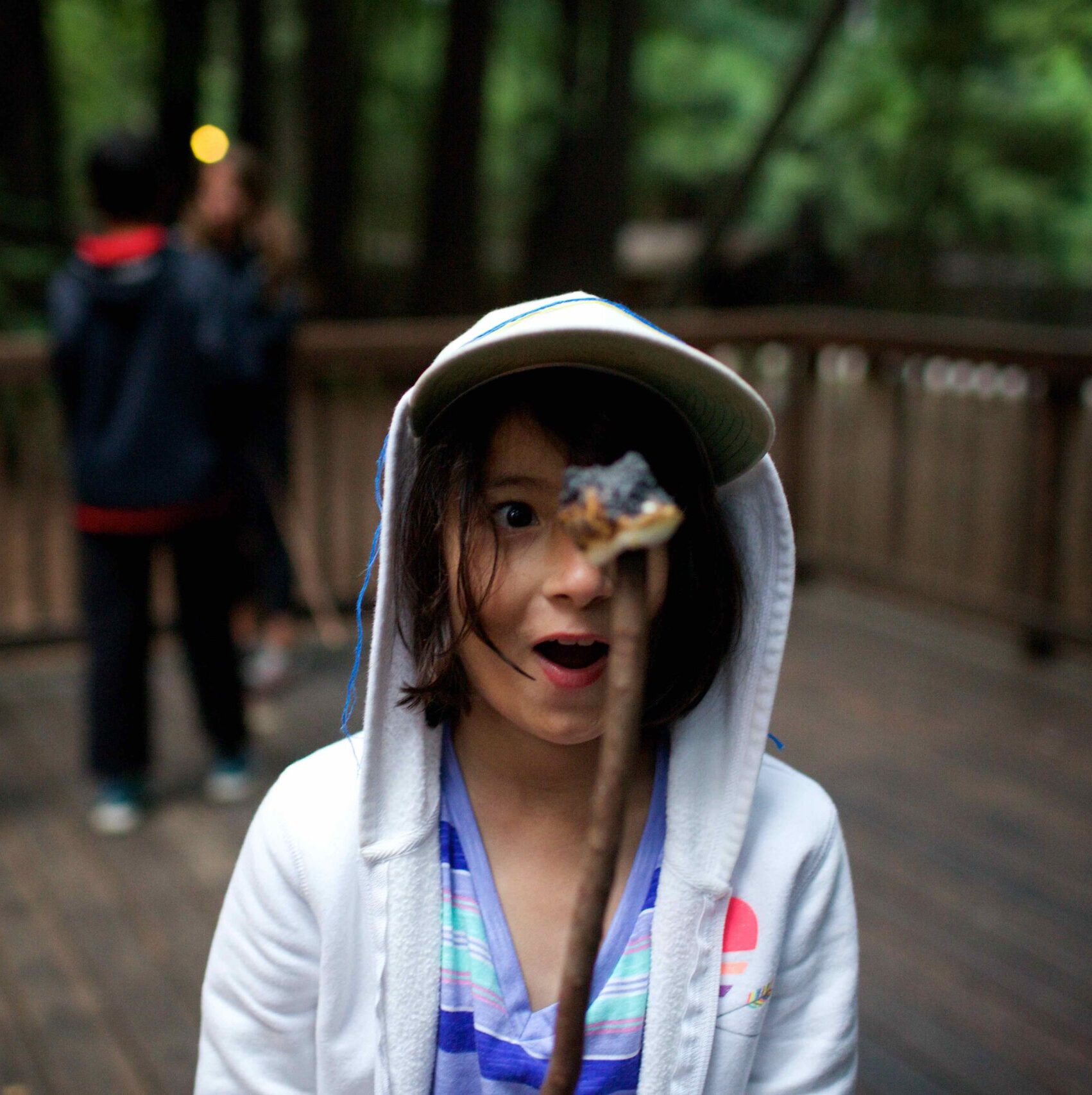 During the 1st and 3rd weeks of Adventure Day Camp we take trips with all Adventure Day Campers to Camp Jones Gulch in La Honda, CA. As an option, you can choose at registration to sign up your camper(s) for a one-night campout under the stars (outdoor space pictured below).
We send off the "Non-Campout Campers" for their bus-ride back to Campus. Then, we walk to the Campsite to set up for dinner (Potluck Style).
The campout fills up quickly each Summer as we cap participation at approximately 50 campers. Please sign-up for the campout early if you would like to reserve a spot.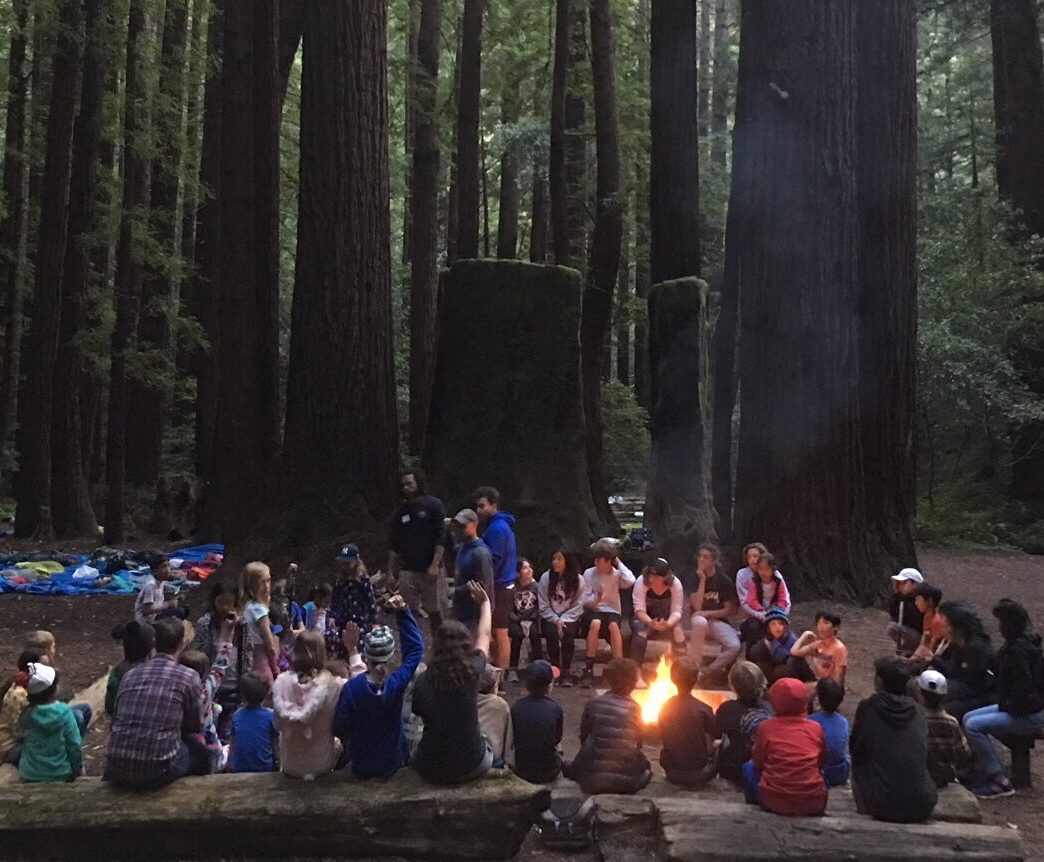 Upon arrival at the campsite, kids set-up their sleeping bag on the giant tarps before heading to dinner. After, we offer a campfire with songs, skits and s'more's. (Campsite pictured)
When we wake up, we eat breakfast, pack up, and load the bus. We return to campus on the Friday Morning to join the rest of the campers (roughly 10:30am). Bathrooms with flush toilets are located on site and parents are welcome to join and bring a tent!
From here, if you signed up for the 1-night, optional Campout you will receive an email with more detail in the weeks leading up to your session. This pre-camp email will be in regards to specific parking location. It will also have Potluck Dinner signups, and specifics on what to pack your kiddos, etc.