Overview of Overnight Camps
Traditional resident camp, mixed with challenge-by-choice activities, campfires, crafts, friendships and lots of laughter. Ages 7-13.
Pine 1 – Come try a new Adventure – Girls Open; Boys 2 spots 2nd-4th ONLY; Tahoe 3 spots left 2nd-4th grade girls and 3 spots 5th -8th boys spots open; Pine 2 – 2 girl 5th-7th grade spots newly open !
Run for Fun Overnight Camps combines love for sports, nature and creativity. Our camp fosters great friendships built on play, imagination and collaboration. Our Overnight Camps offer children a safe place to try new activities and to challenge themselves! For an overview, this Summer Run for Fun Camps is offering 3 weeks of Overnight Camp! Two weeks will take place at our Overnight Camp Pinecrest location. A third week, Overnight Camp Lake Tahoe, has been added in the beginning of Summer.

BOTH camps are a short 10-minute trail walk to the lake where campers will get the opportunity to go kayaking, paddle-boating and swimming. BOTH camps will feature archery, kayaking, and all of our classic camp activities. Horseback riding will be offered both sessions of Pinecrest and we hope to make Horseback riding an "add on" for Lake Tahoe in the late Spring. Among our high-energy staff we have counselors who are certified in CPR, First Aid, and Lifeguarding. Campers will experience the fresh air, and excitement of an outdoor adventure, while creating long-lasting friendships and memories.
Counselors are supportive, compassionate and invested in making Run for Fun Overnight Camps a meaningful experience for all! Staffers understand the importance of connecting the campers socially with their peers, and encourage them to be the best version of themselves.
In addition to our hand-picked staff, Dave, Danielle and Alex have a wealth of camp experience, and are able to bring those experiences to camp every day. Kids are drawn to what we offer because we believe, and are enthused about, the importance of bringing sports, nature and play into kids' lives.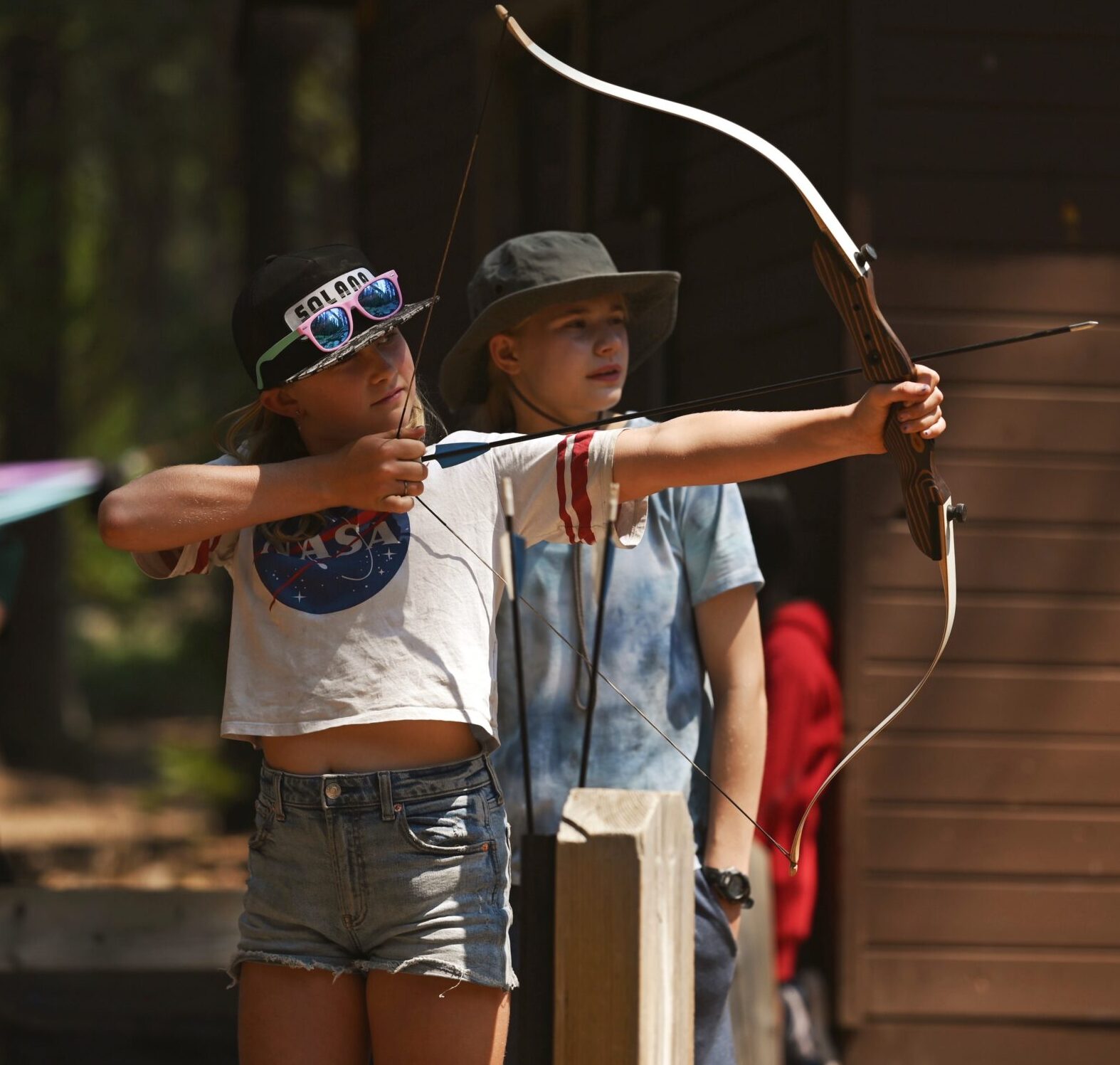 Overnight Camp Lake Tahoe
6 Days, 5 Nights

Session 0: June 11th – June 16th
Overnight Camp Pinecrest
7 Days, 6 Nights

Session 1: July 1st – July 7th (Filling Fast)
Session 2: July 8th – July 14th (FULL; Waitlist spots open)

OR, you can join us for two straight weeks of overnight fun from July 1st – 14th. If you sign up for the two-week combo session, stay for the flex-day with Dave, Andy and other female and male staffers for ice cream by the lake, extra water time and a movie by the lake!