Overnight Camp Activities
All activities are age- and ability-specific to allow for MAXIMUM FUN and INCLUSIVE PLAY!
Archery– A must-try for campers. Learn proper technique, form and how to keep score. Archery is located in Main Camp and is always one of the campers' favorite activities. We will have counselors accompany kids to this activity and assist them during their cabin's time to learn! Furthermore, NO archery equipment is left at the range unaccompanied.
Horseback Riding– Hop on, and enjoy the beautiful surrounding nature.  Horseback Riding will be a one-hour trail ride with lots of scenic views.  If you are an expert or are just trying out horseback riding for the first time, this activity is sure to deliver a great journey. The ride happens once per session, and is 1-hour in length.

Gaga Ball– Join campers and staff at the Gaga arena for a high-paced and action-packed game , obviously having campers coming back round after round.
Kayaking– Another camper favorite, join your fellow camp friends for a paddle around the beautiful lake. Counselors will teach proper technique and lead fun games. Lifeguards will provide supervision and each participant will wear a lifejacket.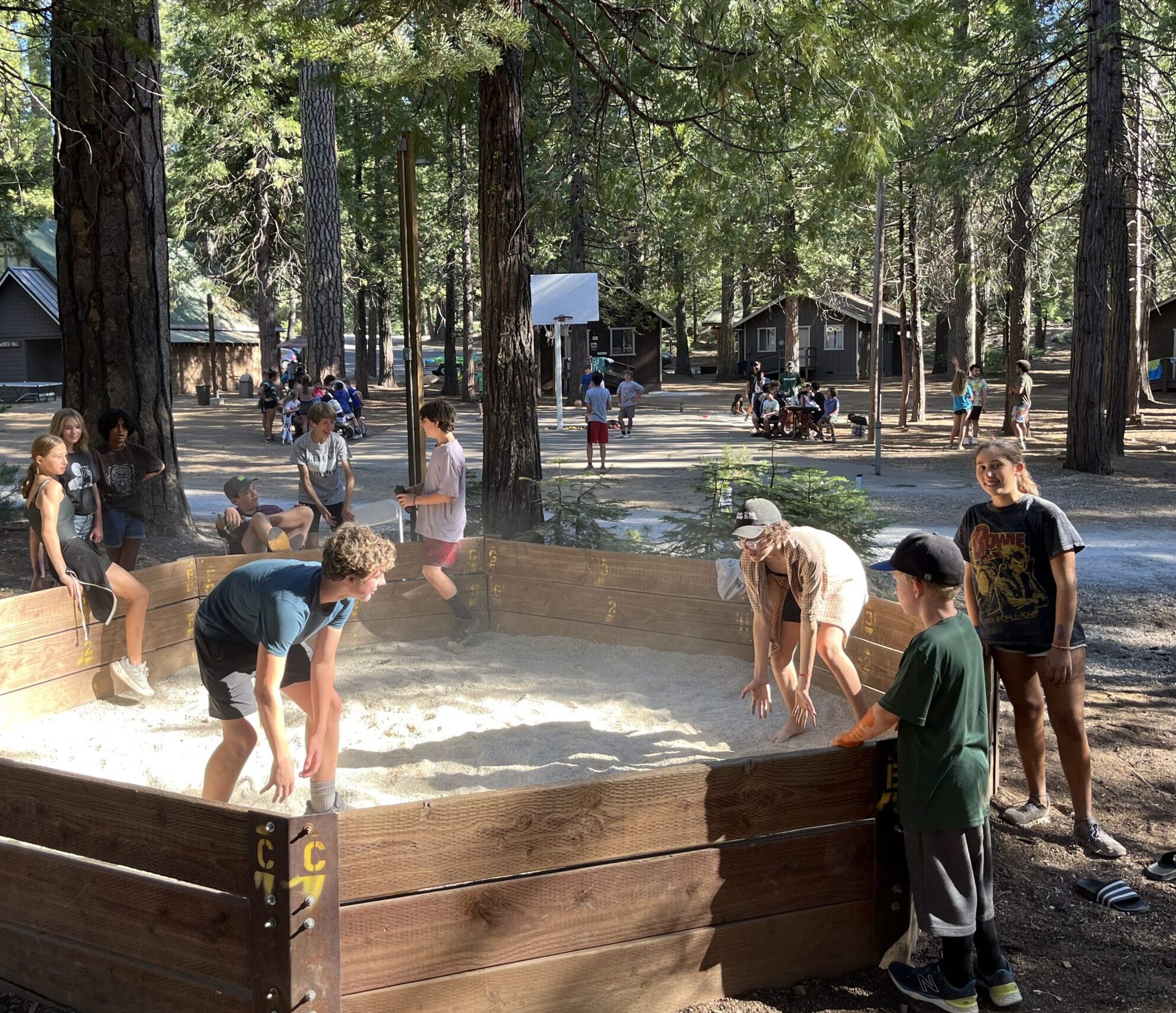 Sports, Sports & Sports– Camp favorites including Capture the Flag, Team Asteroids, Dr. Dodgeball, Soccer, Basketball and many more.
Crafts– Learn a different craft everyday! From Finger-braid Headbands to Tie-Dye, friendship bracelets and everything in-between—if you have a big imagination, we can help you craft it!
PLUS: Street Hockey Tournaments, Home Run Derby, Swimming w/ lifeguards, Kickball, Dance, Skits/Improve, Foosball Competitions, Ping Pong, Forts and Fairy Houses, Human Ping Pong, Kick the Cone, Volleyball, Talent Show, Cabin Skits, Campfires with songs and s'mores.
EVENINGS! We offer all camp programs as a way to build camaraderie and create camp spirit. When dinner completes, these activities include Capture the Flag, Shapetionary, Crayon Color Hunt, Opening and Closing Campfire & More.