Day Camp Programs and Activities
Activities include classic field games, such as capture the flag, gaga ball, dodgeball, soccer, street hockey, scottish handball, knockout, kick the cone and MANY more. Additionally, there are crafts available for kids to have fun with. Crafts includes friendship bracelets, 100%-safe paint projects, headbands, pipe cleaner animals and yarn crafts. Campers can choose to craft at any time during the day, close to their grouping. All interested Campers will have the opportunity to participate in tie-dye, moon dough, headband making, and/or perler-beading during their sessions.
We welcome requests to be placed with friends!
If the ages of the requested camper(s) is within one grade level then we can accommodate the pairings. Additionally, campers must be signed up for the same "track" to be grouped together. We group Campers based on their "Adventure Day Camp" OR "Run for Fun Day Camp" selection, due to their "off-campus versus on-campus" nature, respectively.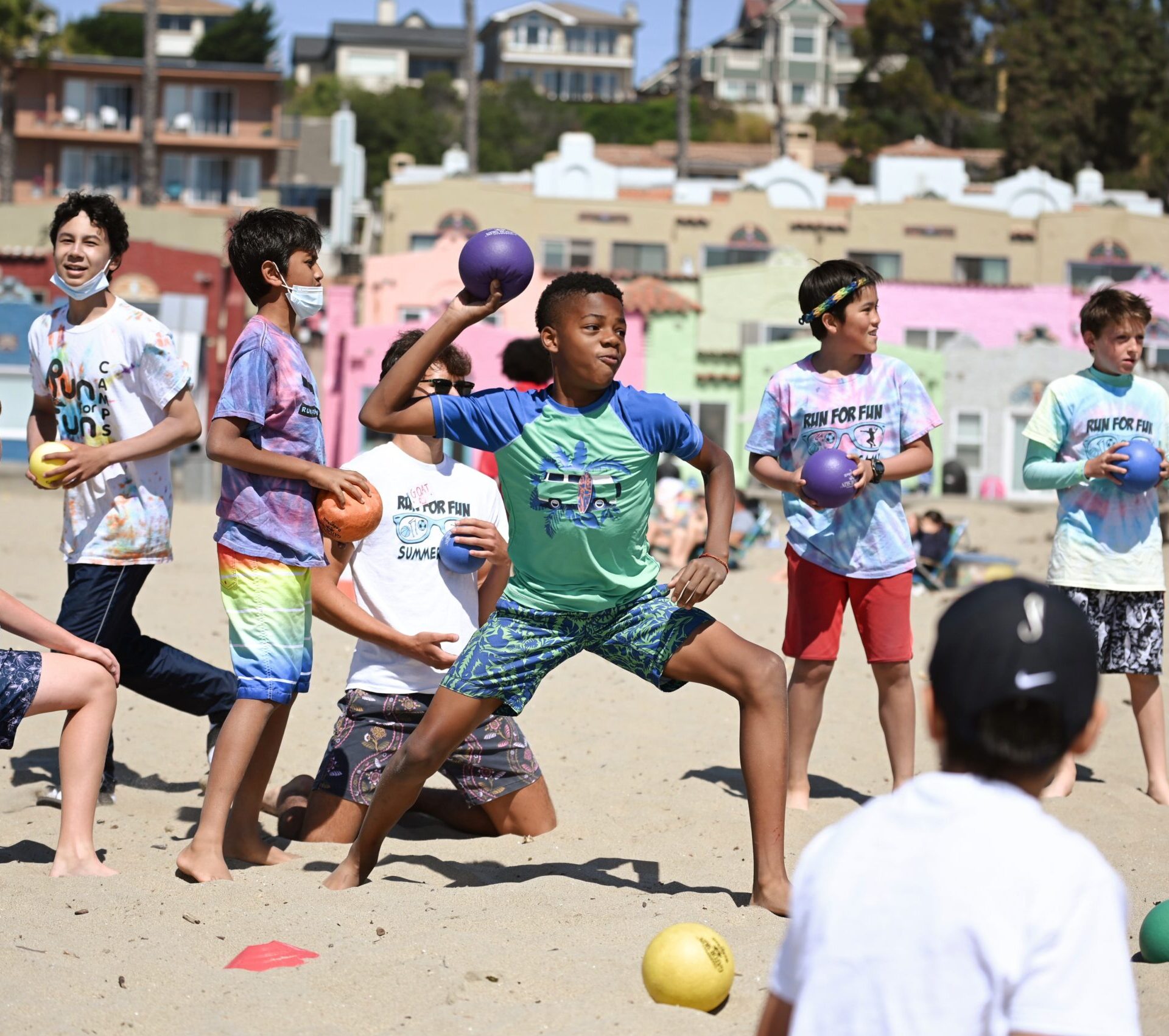 Campers are be placed in groups by age/grade. These separate groups partake in rotational games throughout the mornings to gain a good level of relationship with their counselors and group-mates. After the morning rotations, campers are given choices of games/sports/crafts to choose from with friends spanning multiple grade-groups (K-3rd, 4th & up for example). Each rotation/choice varies from 30-45 minutes in length.
Additionally, each 2-week Session of camp will feature two themed-weeks; such as Olympic or Superhero Week. For instance, during the first session campers will have time with their specific age-grouping throughout the two weeks to create and decorate a "chariot" to hold their teams' rubber chicken to then run a relay race at the end of the session. This is just one example of the fun, teamwork challenges groups will participate in.
Day Camp Sessions & Themes
| Sessions & Dates | Themes for the Weeks |
| --- | --- |
| Session 1: June 3-7 & June 10-14 | Olympic Week & "Squawkin' Chicken Chariot Races" Week |
| Session 1.5: June 10-14 | "Squawkin' Chicken Chariot Races" Week |
| Session 2: June 17-21 & June 24-28 | Hero's vs. Villains & Olympic Week |
| Session 5: July 1-5 | "Squawkin' Chicken Chariot Races" Week |